Innovative features
The Green Village features a residential building, offices, a hotel and a conference centre. To meet the demands of the future, the design incorporates technological innovation, integrates spaces for living and working, and is easy to access. With its distinctive architecture and public spaces, Green Village is also designed to foster interaction among all who live, work or visit there.
Aerial View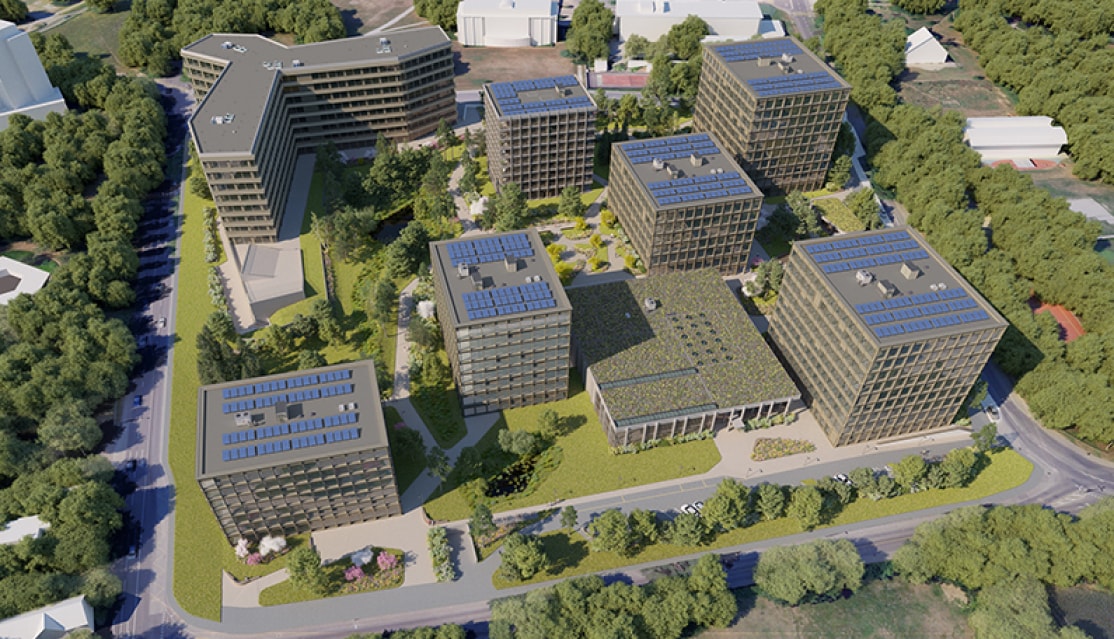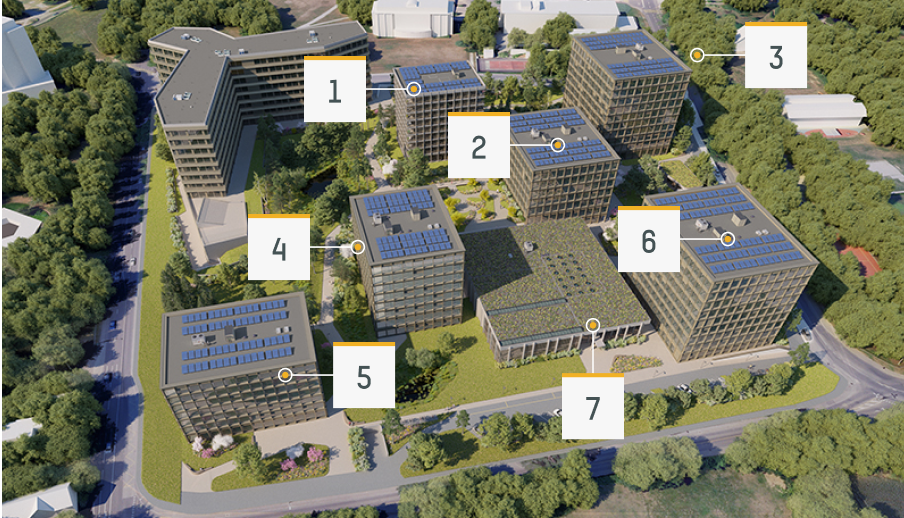 Green Village in summary
A total of seven buildings, with office space, residential accommodation, and a hotel
An architectural complex centred around a historic, renovated, listed building
Conceived and designed by well-known Geneva-based architectural firms:
LRS-architectes, Group8, dl-a
Four buildings providing office space for rent
48 new apartments and a daycare
An estate for pedestrians only and two underground car parks
Office Building Kyoto
Named for the city of the 1997 landmark international treaty, and its commitment to reduce greenhouse gas emissions.
Contact us for any questions
Lease a space, talk to a Green Village representative, or arrange a virtual tour of the site.
Contact Us