Architectural description
Green Village consists of six new buildings dedicated to administrative activities, housing, and hospitality, arranged around the Ecumenical Center, the historical headquarters of the World Council of Churches.
The cottage design of the project establishes a network of generous and permeable green spaces, whose continuity and diversity respond to the dual need for public accessibility and more private appropriation.
The environmental quality of the project lies in the compactness of its volumes, freeing up a maximum of green spaces. The uniform forms and recognizable identity of the neighborhood are ensured by a unit of materials applied to different sizes.
Green Village features two major squares, one access square on the road of Morillons and the other in front of the entrance of the Ecumenical Center.
This way of designing space gives this neighborhood the image of a village.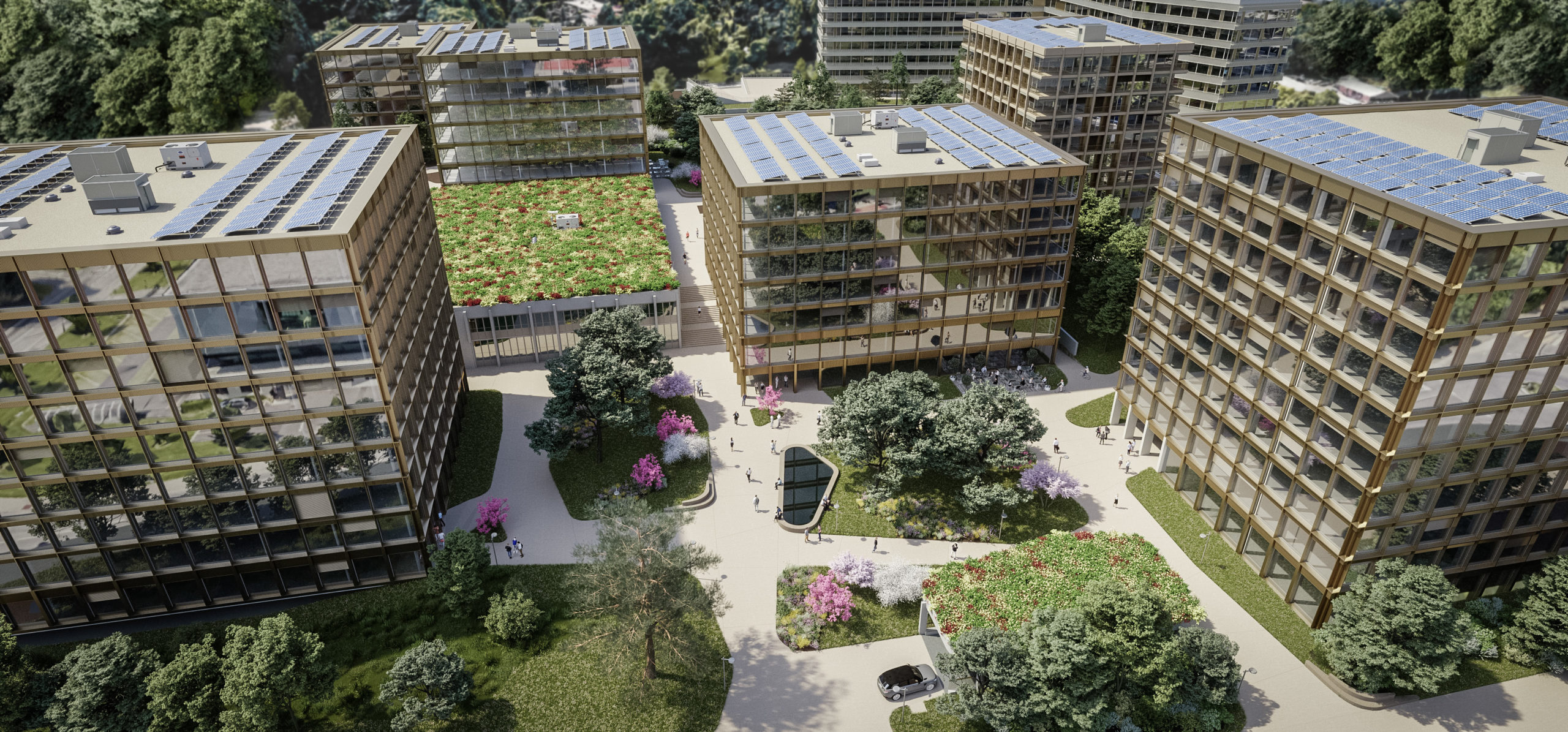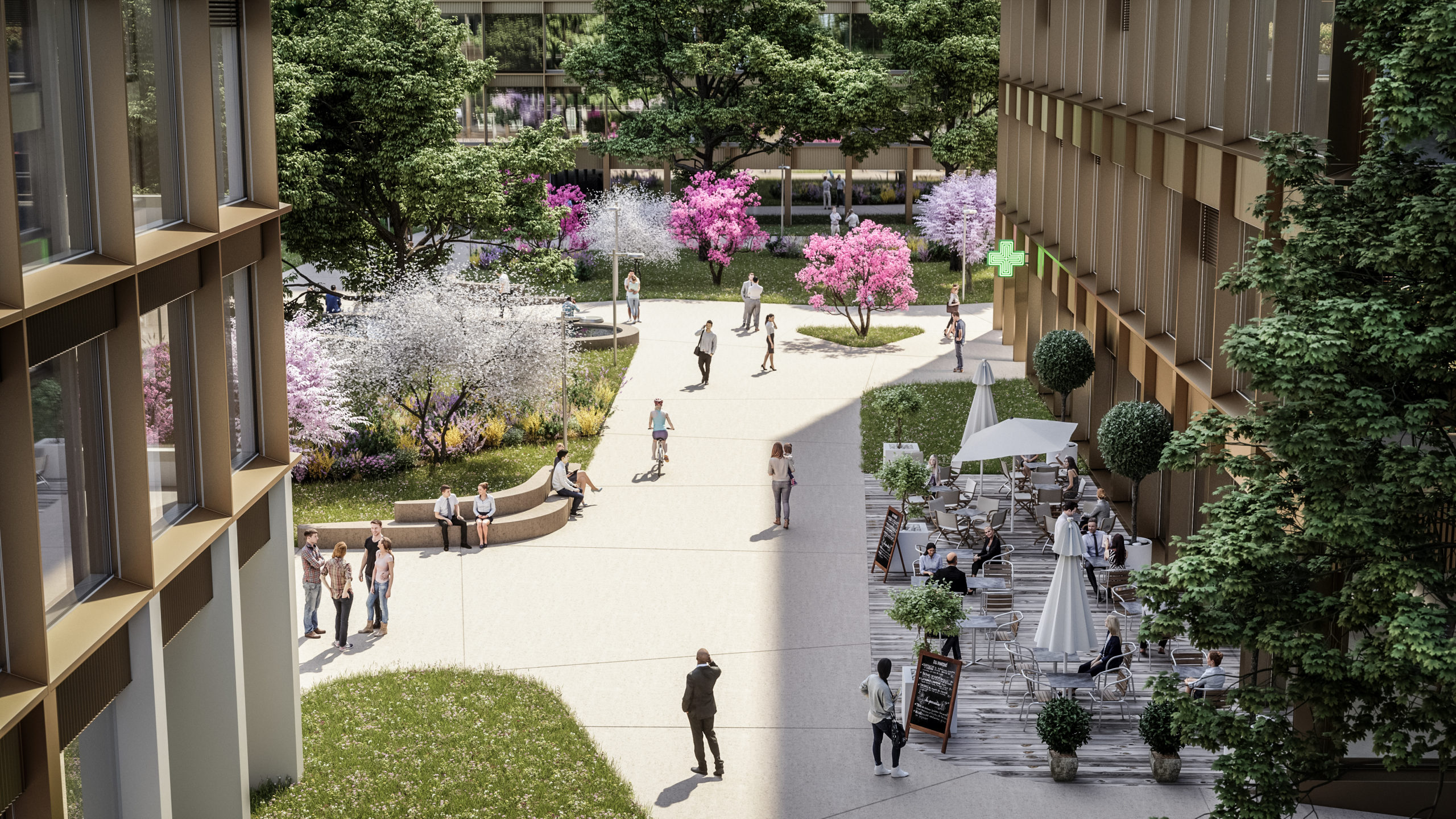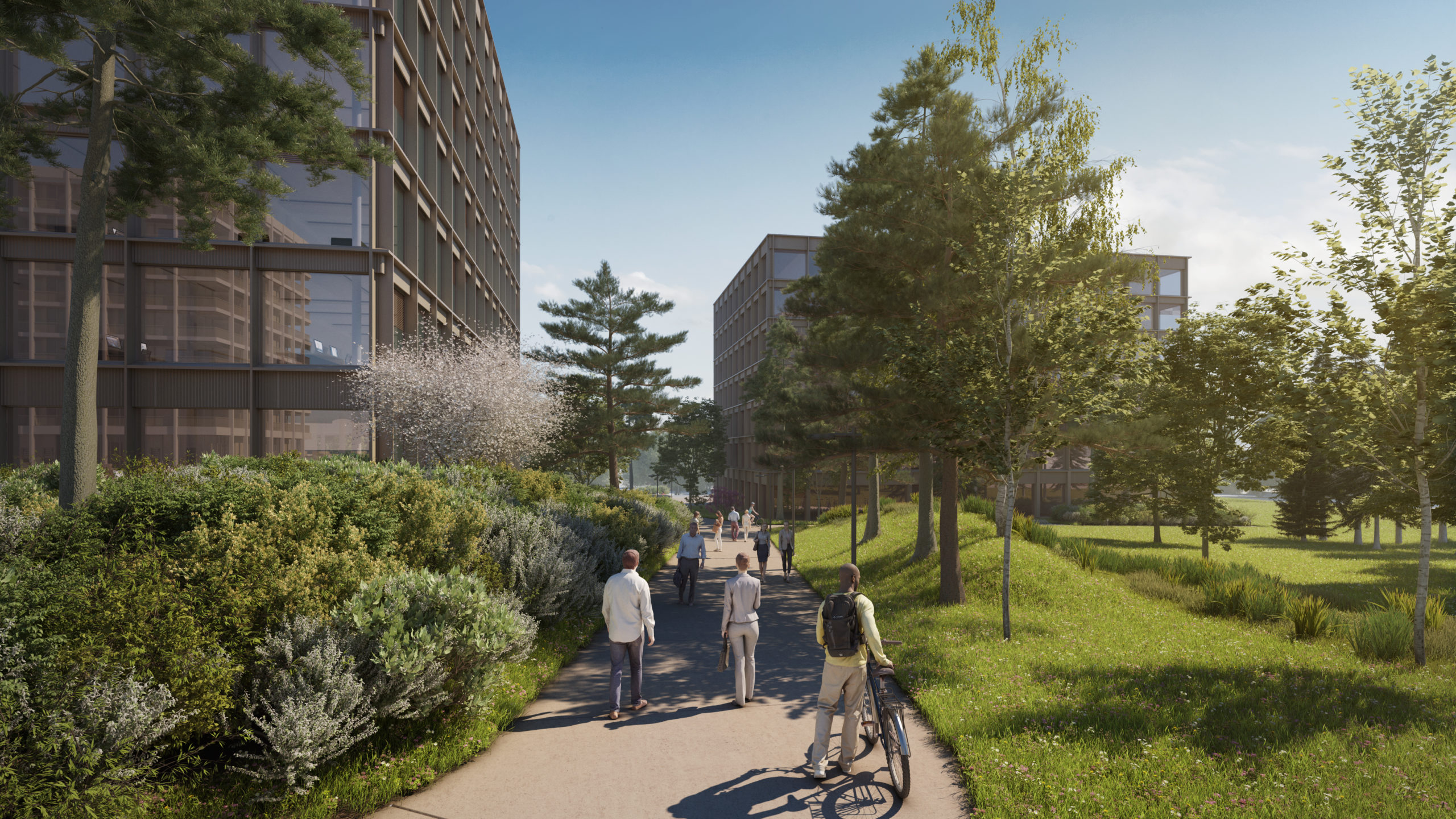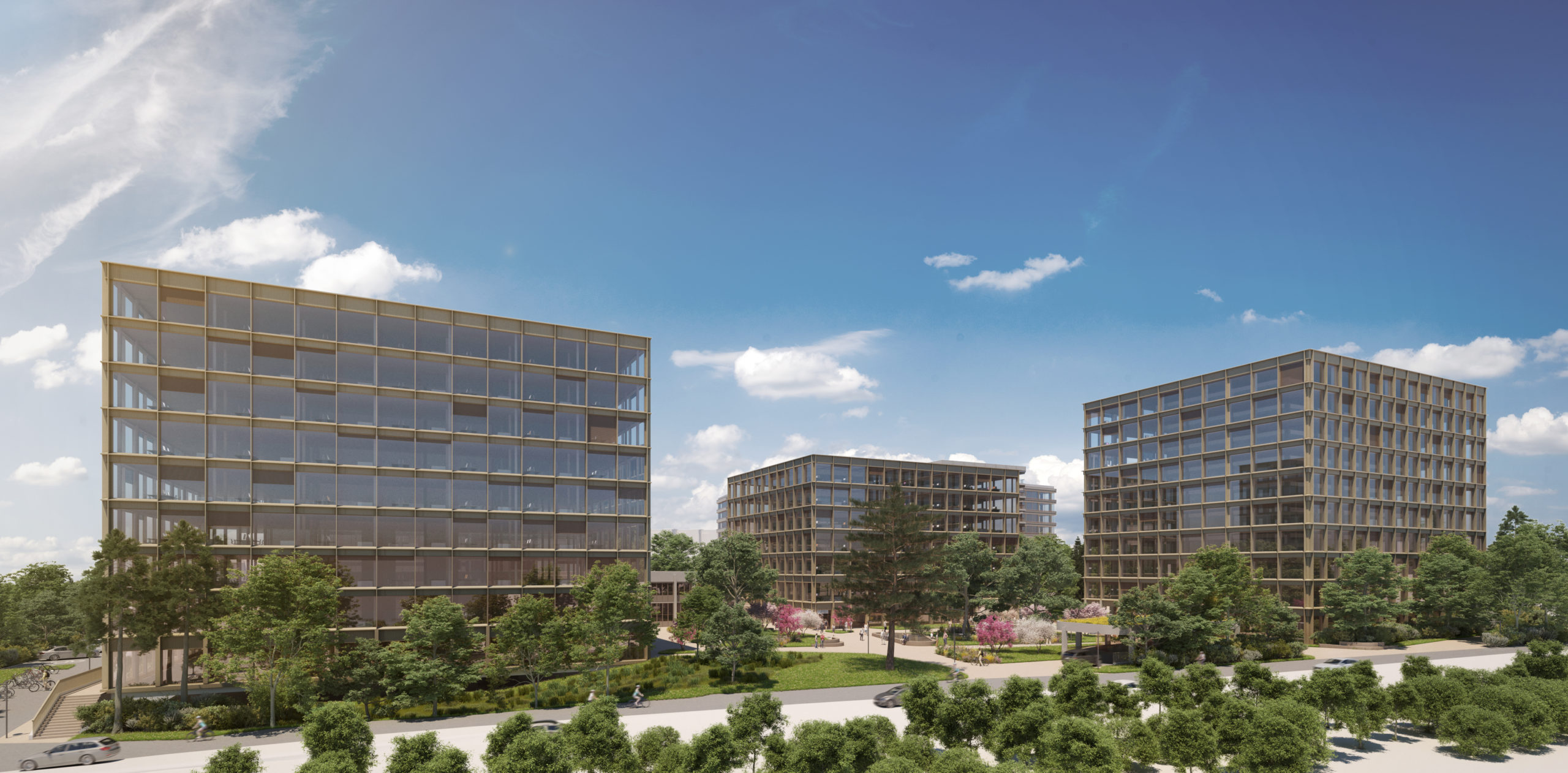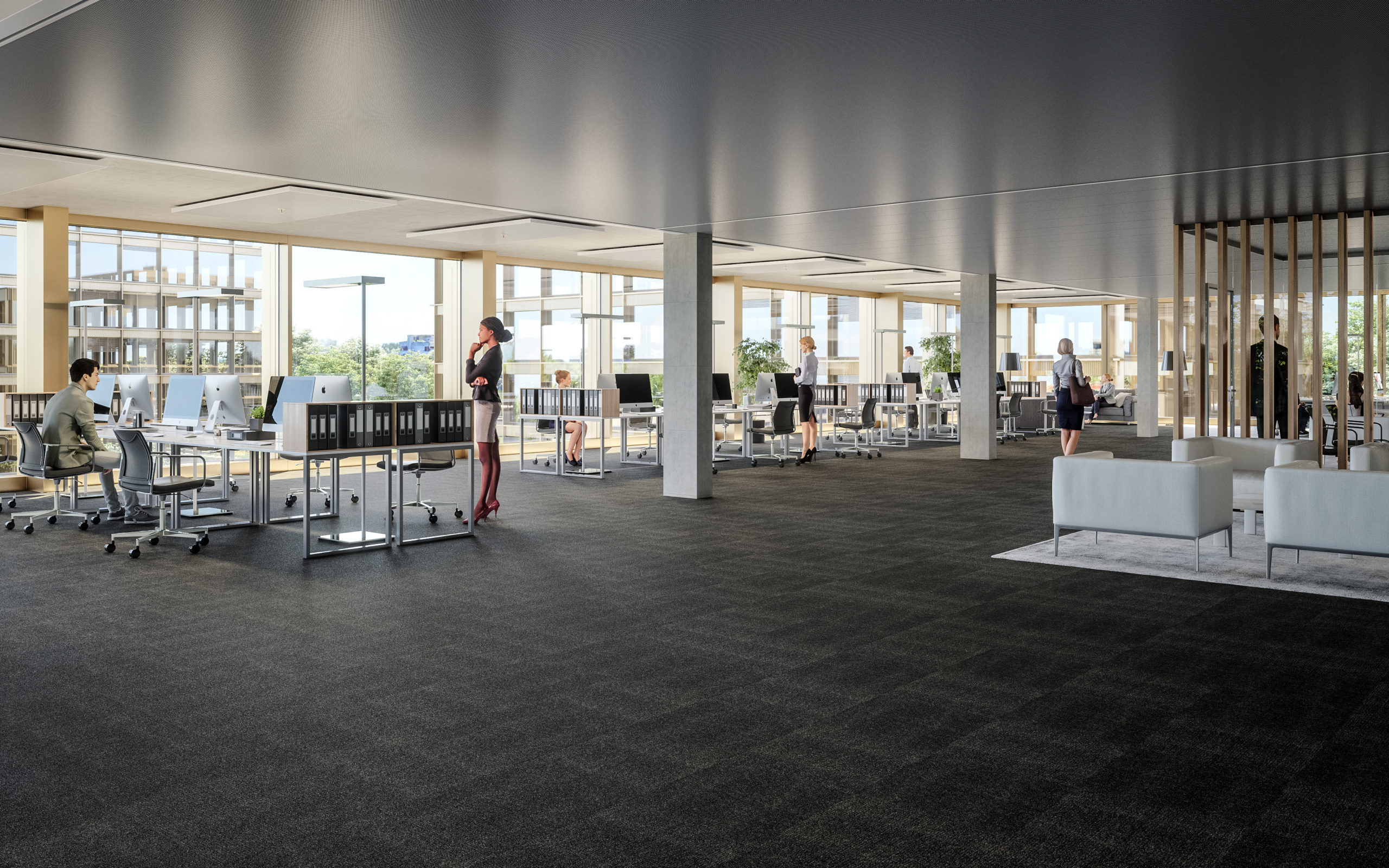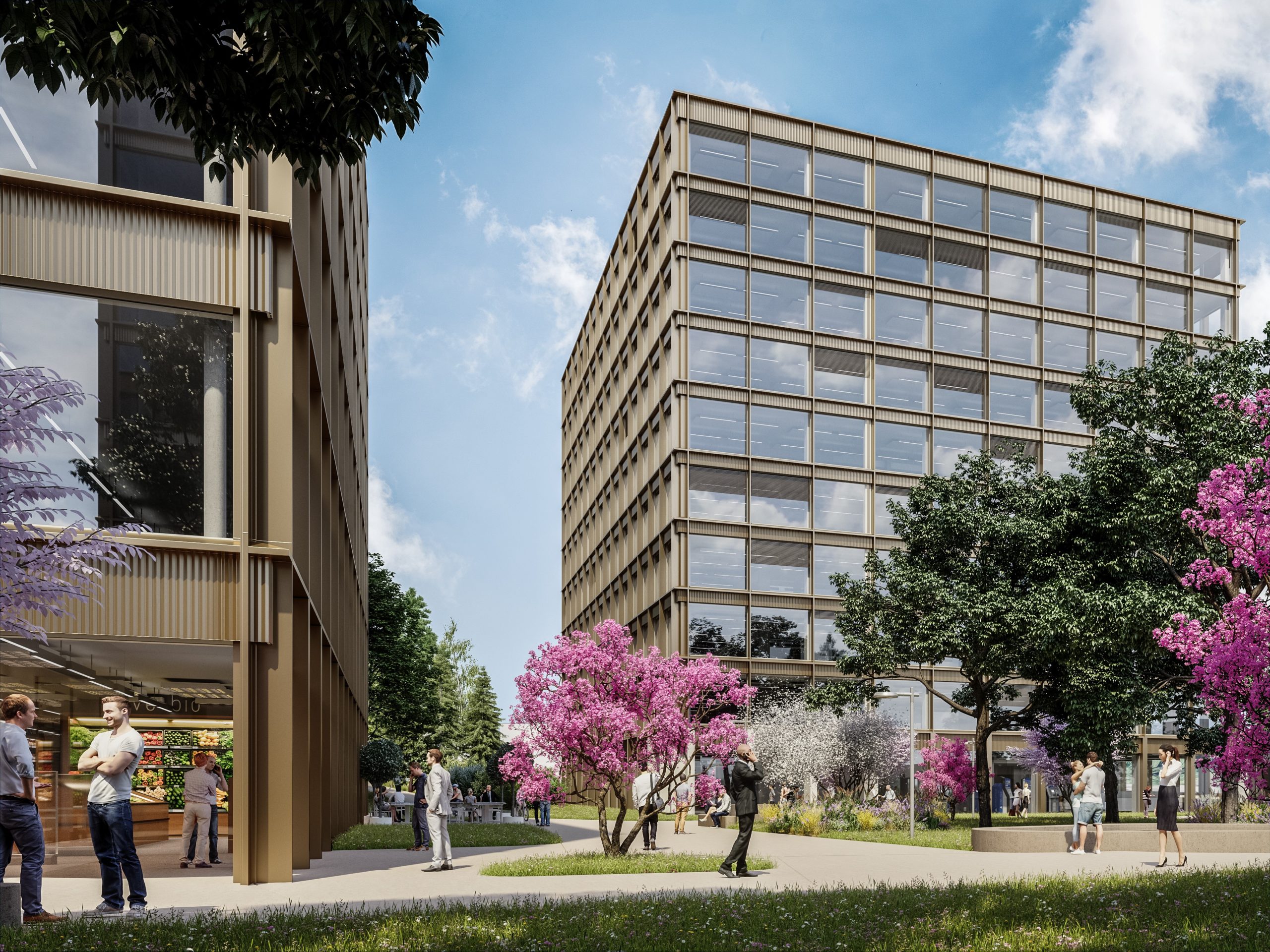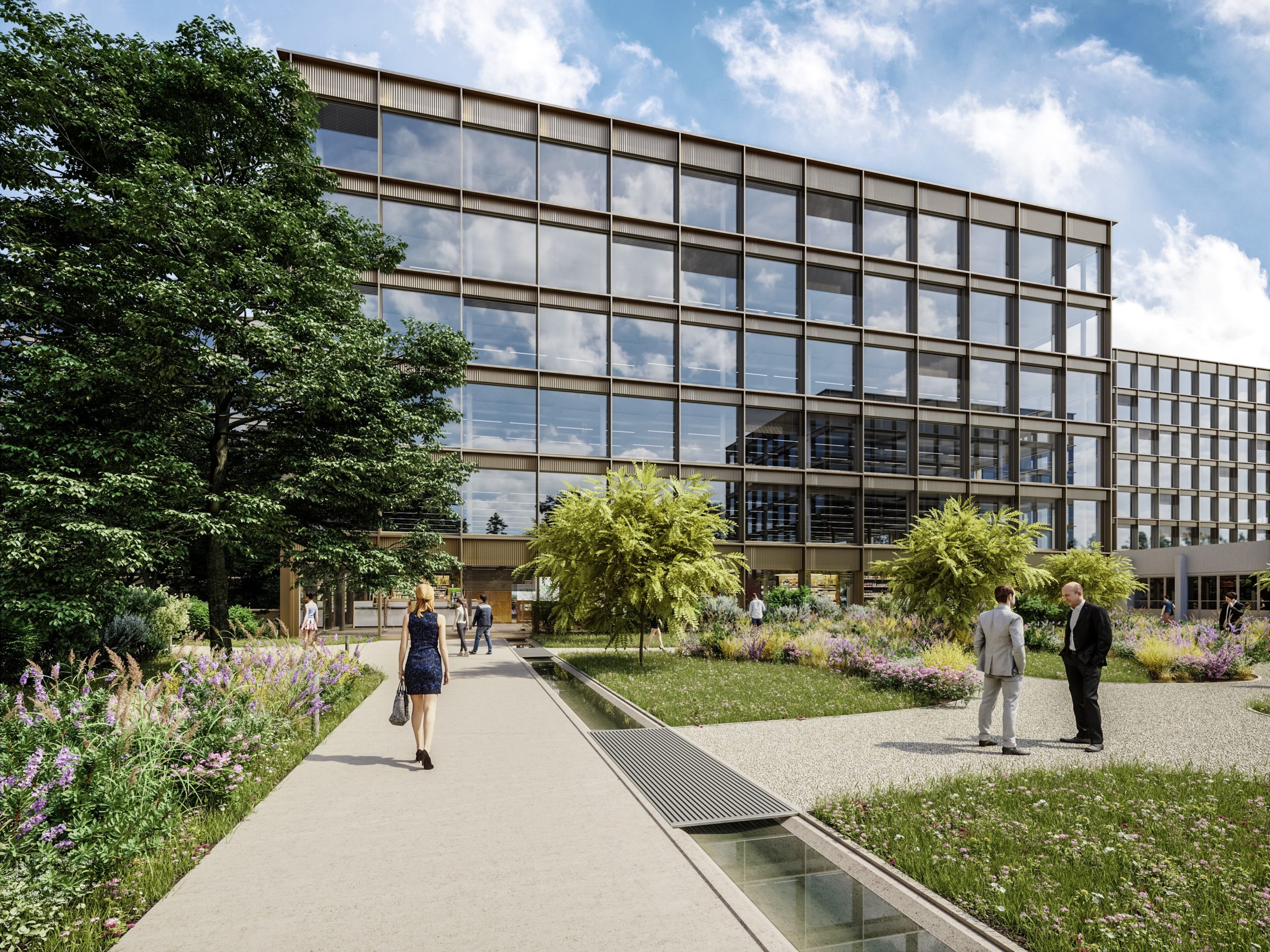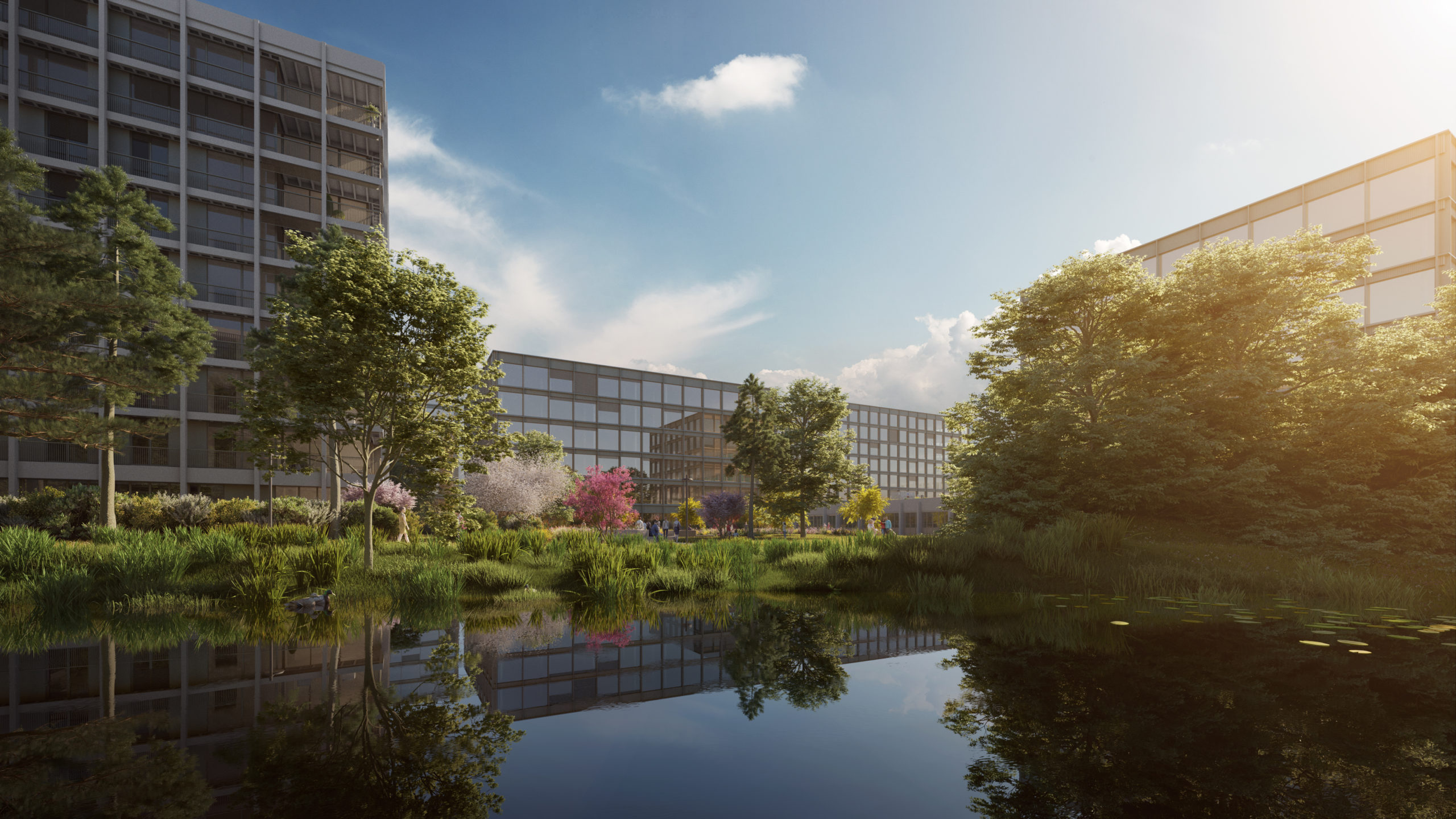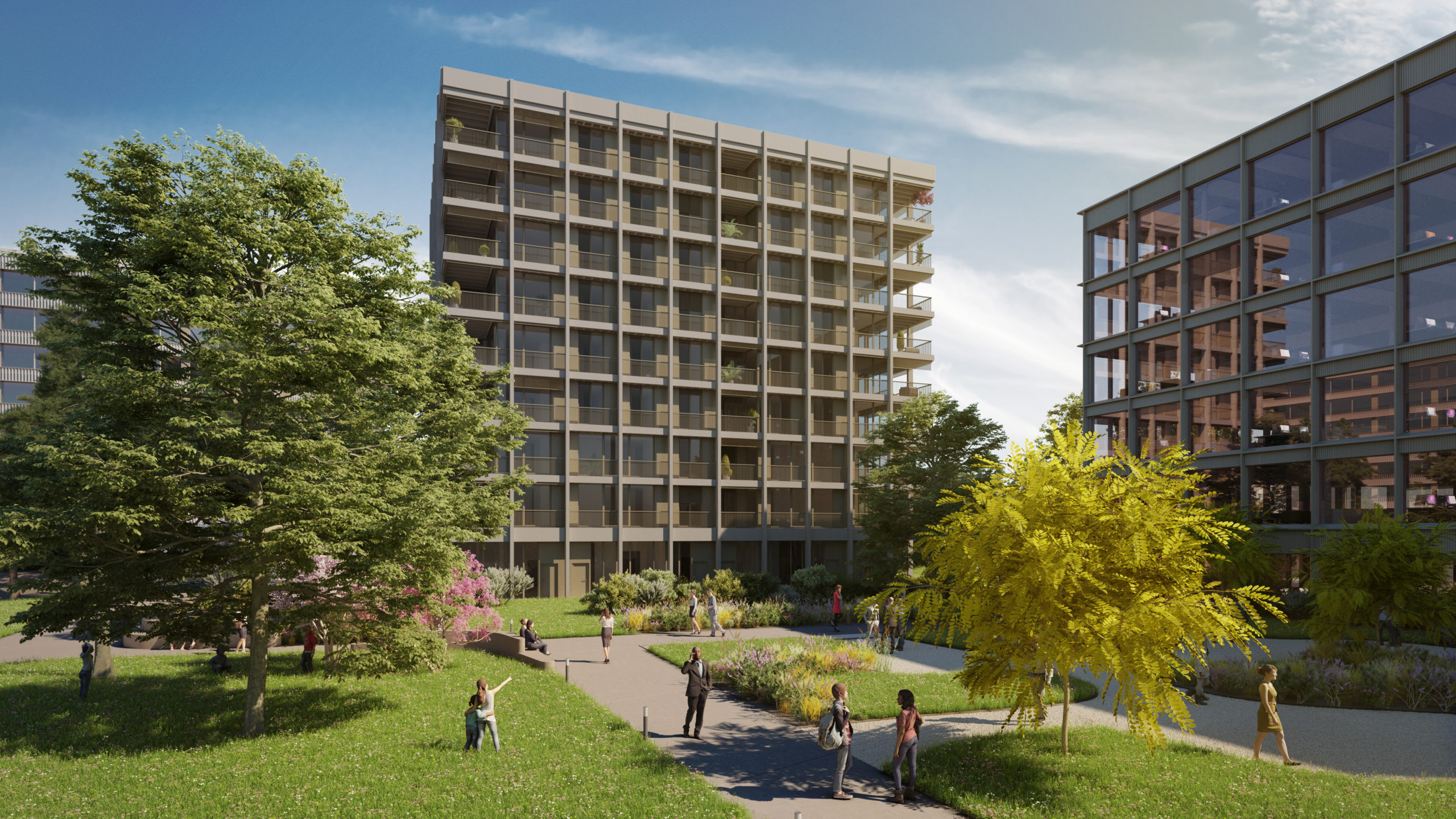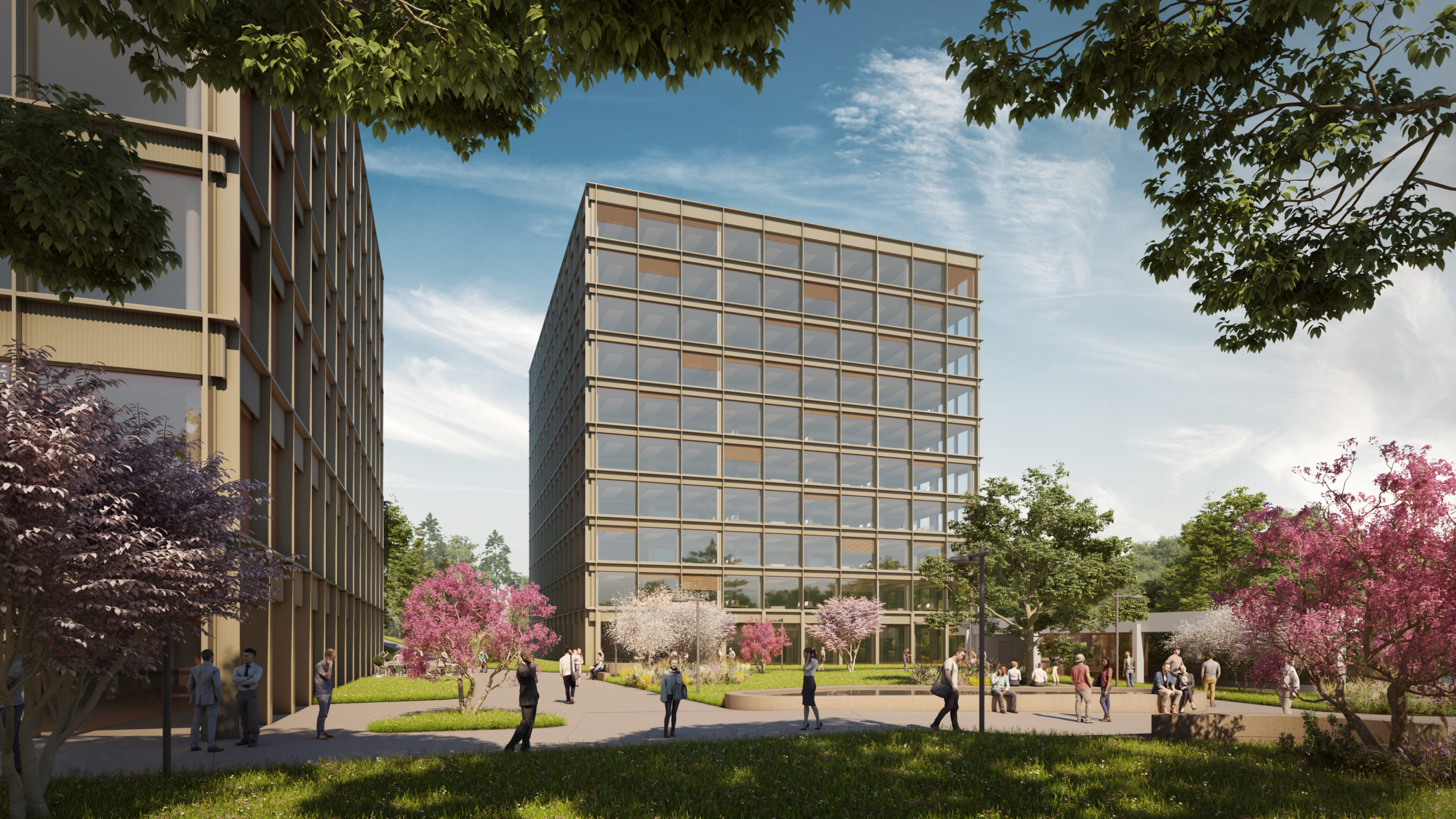 Architecture creates a place of welcome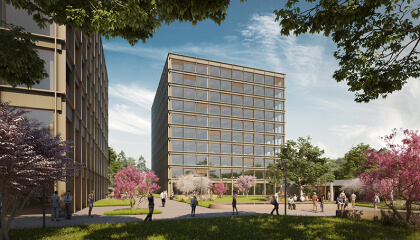 The creation of an optimal living and working environment is at the heart of the Green Village concept. Urban lifestyle and tranquility are in perfect harmony within a natural setting. The result is a welcoming combination of housing, services, and amenities.
The location, architecture, and design features are commendable. Architecture should serve to improve life; at Green Village, it will be a healthy lifestyle that is favored with pedestrian paths, bikes, and the possibility of meeting colleagues, friends, and neighbors in dedicated places.
Green Village is designed by the Geneva architectural firm LRS Architectes, with specific buildings from group8 and dl-a. The constructions are subtly placed, in a balanced way, forming an aesthetic unity. The well-maintained landscaping and rich vegetation of public spaces invite social interaction and reinforce a sense of belonging to the village.
Culture & Heritage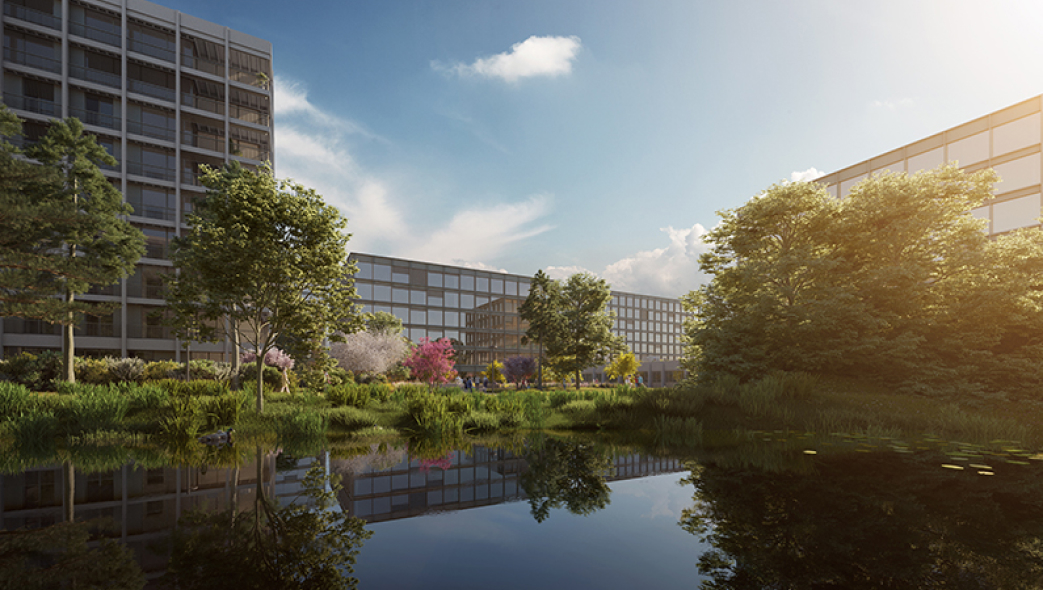 The current buildings house the Ecumenical Center and the headquarters of the World Council of Churches. They were built in the 1960s by the Honnegger brothers, renowned Geneva architects.
The central building houses the chapel designed by Danish architect Svend Erik Møller and the conference center. The building and garden designed by landscape architect Walter Brugger have been classified by the Canton of Geneva on the recommendation of the Monuments and Sites Service to ensure their protection. They will be renovated to preserve their architectural and visionary qualities.
Green Village retains the original character of the site by recalling the original orientation of the wings towards the central building and highlighting the landscape vision of the time of the development of the so-called international area.
With these qualities, this site with a rich history aspires to a future that perpetuates these cultural and ecological aspects.
«Architecture is an
expression of values.»
Contact us