While it means a new start for the company and its employees, a removal is a delicate transition, with its share of uncertainty and stress. Hence the importance of paying particular attention to budget management and cost planning to avoid any unpleasant surprises when relocating the business. These costs will vary greatly depending on the circumstances of the move and the new business needs. For the person in charge of the project, generally the facility manager, it will of course be necessary to study offers from relocation professionals, but also to ask the right questions about the layout of the premises, the ergonomics of the furniture and above all the storage space, mainly for archives – costs that are all too often underestimated.
What is the reason for the move?
Restructuring, relocation, the need for larger and more modern premises, or even the impending end of a lease… there are a multitude of reasons for a company to move. The aim is to control costs, and for the facility manager to manage his/her budget and planning. It is up to the facility manager to prepare the company's move well and to draw up a rigorous schedule, over 6 to 18 months, depending on the company's size and aspirations – assuming that a move within the same city should theoretically take less time than a move to another canton or country. Good advance planning will enable an optimal transition within a couple of weeks to avoid any major slowdown in activity.
What room for manoeuvre is there in the new premises?
In order to become more competitive, companies wishing to change their premises could have the choice between renting elsewhere or taking on a construction project. At first sight, the construction option might seem simpler, as the new premises are handed over, depending on the requirements, either as a shell, or partially completed or, as a third option, fully equipped. The first two types of hand-over have different advantages, both for the tenant and the new owner, starting with the price and the relative freedom for interior design. In the third case, the office space has a "plug and play" aspect that allows for smooth transition for business activity. However, given the hazards that could impact a construction project and the costs involved, not all companies can contemplate this solution. The current real estate availability in the Canton of Geneva is not conducive to this option either: land available for developing is rare and therefore expensive.
Depending on their financial resources, some companies will prefer to become owners of their buildings; others will remain tenants. Being the owner of a building naturally entails a larger budget, but gives more room for manoeuvrer in terms of layout and management of charges.
When moving into a new building, such as the Green Village in Geneva, tenants receive a floor which is fresh like a new canvas, and therefore have complete freedom to arrange the space as they see fit. In older buildings freedom of layout is very often restricted. The costs associated with meeting technical and safety standards are quite different.
How do you find the right removal professionals?
A company can only move premises with the support of service providers. It is the facility manager's responsibility to obtain quotes, whether from interior designers or a removal firm for the transport of equipment, furniture, archives or even machines. . These steps require a great deal of time which must be quantified and planned in advance. Most specialists take the right approach in making an appointment on site to draw up precise specifications that are as close as possible to the company's needs. The facility manager's role will be to compare the offers, evaluate the options by paying attention to the references and contractors' ability to meet the deadlines. Some companies manage to reduce the costs of their removal by using in-house resources. A budget is also needed in such cases. Often, short-term savings can turn into medium-term expenses.
What costs must always be considered when moving a business?
The budget allocated to the move must address the issue of furniture.
Will the future premises be able to accommodate old furniture? Perhaps this is an opportunity to change old furniture for more ergonomic, modern furniture or simply furniture that is in line with the organisation's image. Such a change of style will help to express this "new beginning" in a more concrete form and can promote motivation among staff. These purchases will have a major cost, needing a budget and a subsequent depreciation allowance. If the existing furniture is new and in good condition, however, it may be more economical and perhaps more appropriate to keep it.
However, management and human resources may have decided to change working procedures: part-time work, desk sharing, "stand or sit workstations", etc. As a result, the new premises may have quite different furniture requirements. Thus old furniture could be available for disposal. Some companies offer it to their employees. Others use companies specialising in the sale of second-hand business furniture.
Limiting costs also means limiting waste disposal costs. The facility manager will be concerned to avoid waste. In order to avoid the disposal of materials, he/she will seek to make equipment available to users by advertising these on the appropriate platforms, even if no sale value is realised, but with coverage of transport costs covered.
Finally, while relocating employees requires considering workplace needs and communication in advance, archives also represent an underestimated challenge during the moving process. They often require a lot of space and can be difficult to handle. Many times, storage conditions are unique and commensurate with the value of the archives.
In most cases, it is possible to store archives elsewhere, but "possible" does not mean "straightforward". The best way to move them with the utmost care is to hire a specialist company. Again, this involves planning the costs and considering competitive bids.
Numerous professional cost planning tools make it possible to calculate the space required for your employees, to budget for the transport of your linear metres of archives, etc. Make life easier during your move and call in a specialist in corporate real estate consulting from JLL Geneva.
Contact us for customized options and
space designed specifically for your
needs.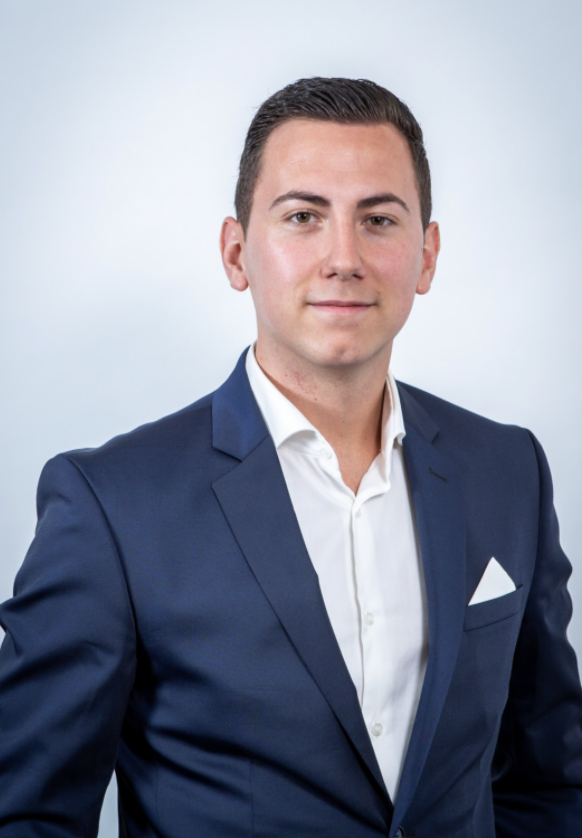 Implenia Suisse SA
Real Estate Division – Real Estate Development
Chemin de l'Echo 1, Case postale 603, 1213 Onex, Switzerland
www.implenia.com