Green Village is the first real estate project in the Canton of Geneva to apply the ten principles of the One Planet Living (OPL) initiative for sustainable neighborhoods. This commitment makes it a pioneer in real estate that respects the environment and people. Very high standards are applied at every stage of the project, during its development, construction and operation.
One Planet Living, an initiative for tomorrow's real estate
The One Planet Living initiative, led by Bioregional, is based on the recognition that our current lifestyles are not sustainable for the planet in the long term. OPL was launched following the successful development of the BedZED eco-neighborhood in London in the early 2000s. Today, OPL neighborhoods exist on four continents: Europe, North America, Africa, and Oceania.
OPL's ten guiding principles, which include both environmental and social criteria, enable all stakeholders – from professionals to the public – to work together on a common sustainability strategy. These objectives for a better life and well-being cover the following areas: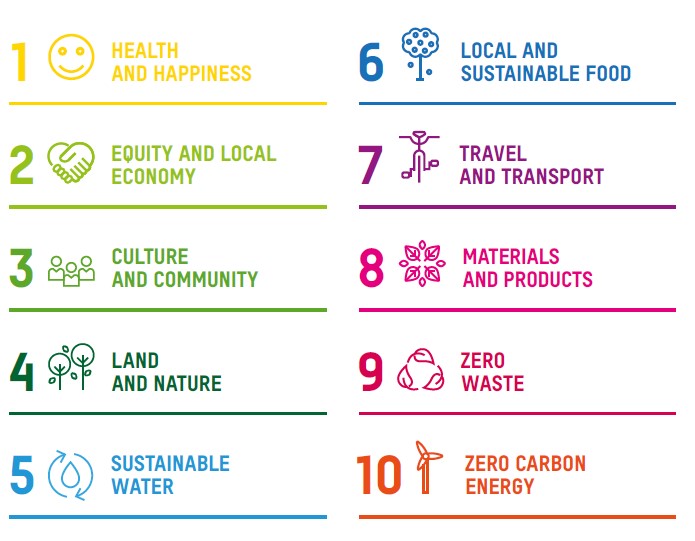 Green Village, a model OPL development
Comprising six buildings with a total of 62,000 sqm. of mixed-use space in the heart of international Geneva, Green Village has a strong commitment to sustainability. In order to meet these challenges, it was decided that the neighborhood would be part of the OPL framework, in addition to being certified SEED next generation living by the Swiss Association of Sustainable Neighborhoods. This approach has very concrete implications for the project, which we will detail in future articles. Among these commitments, Green Village is characterized by compact volumes that leave a maximum of space for green areas, and a general consistency in architectural variations and choice of materials, well deserving of its "village" designation.
Supported by the World Council of Churches (WCC) and Implenia, Green Village fully embraces OPL's ambitions. Its buildings bear the symbolic names of cities that have hosted major conferences on sustainable development: Montreal, Kyoto, Stockholm, Lima, Durban and Rio. The latest technological developments in sustainability will be implemented as part of the project to meet very high energy performance standards ('THPE', Très Haute Performance Energétique). The buildings will be fully powered by renewable energy via wells on water tables and photovoltaic panels in microgrids.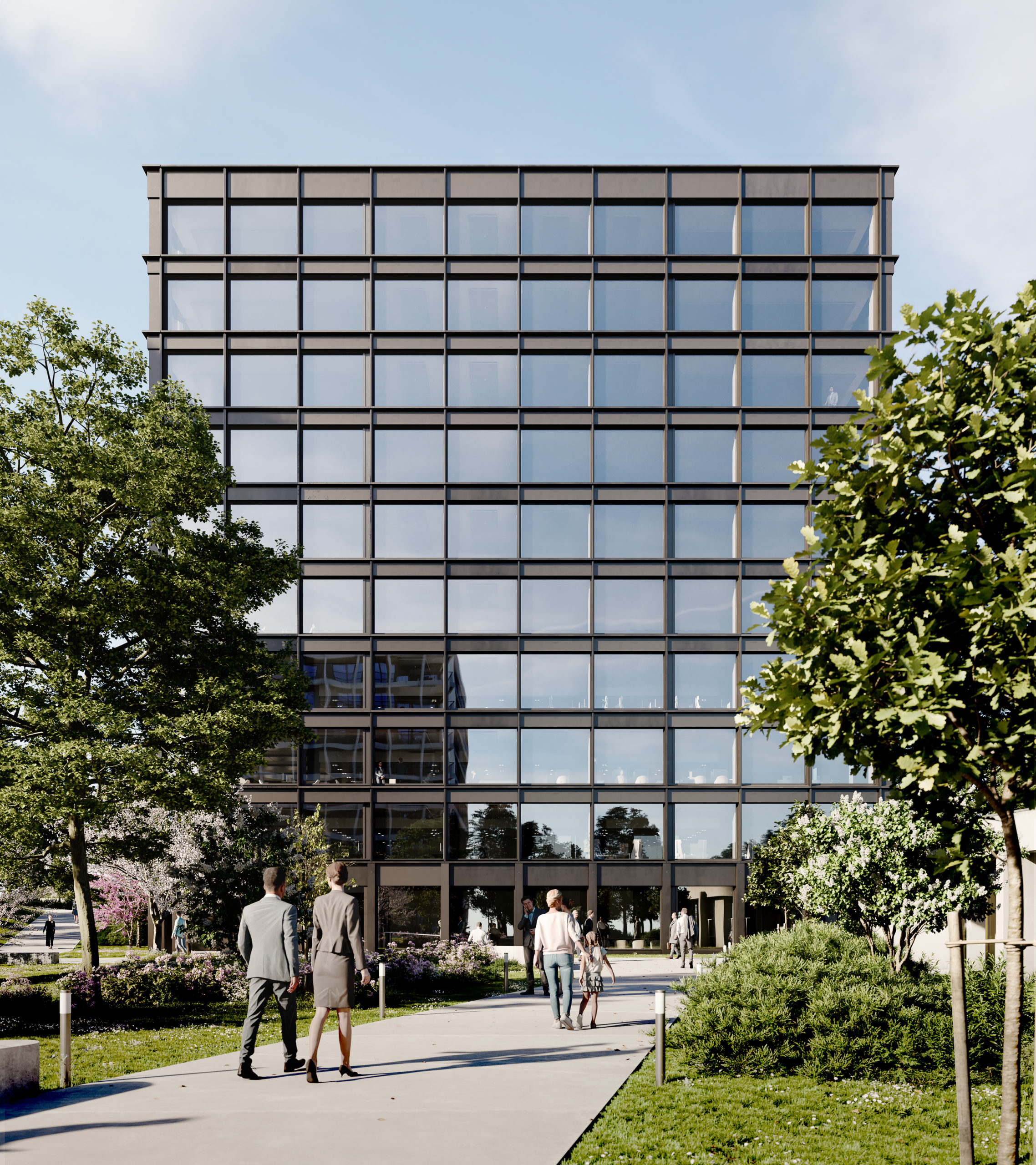 Green Village, an ambitious vision for the planet
Green Village offers all residents, users and employees the benefits of an energy-efficient site (zero CO2 emissions in operation), with outdoor landscaping that gives pride of place to biodiversity and nature in the city.
In addition, the efforts made during the construction of the district will be continued by a "sustainable steward" present on site. They will benefit from a dedicated space within Green Village to raise awareness among all users of the site through a series of services promoting the circular economy and local, sustainable food. We'll explore further this essential role in the OPL program in a future article.
Download Green Village's One Planet Living action plan